Regular price
Sale price
$9.00
Unit price
per
Sale
Sold out
A hairbrush is an indispensable part of every beauty routine, and with our wooden brush it becomes an even more satisfying experience. The rounded shape and diameter of 8 cm means that it fits perfectly in the hand and gives a soft and comfortable feeling when you brush through your ha
But it's not just the feel of the brush that makes it so special. The wood is a natural material that not only looks beautiful but is also gentle on both your hair and the environment. In addition, our hair brush is light and convenient to take anywhere, making it a perfect companion for travel or to keep in your purse.
Share
View full details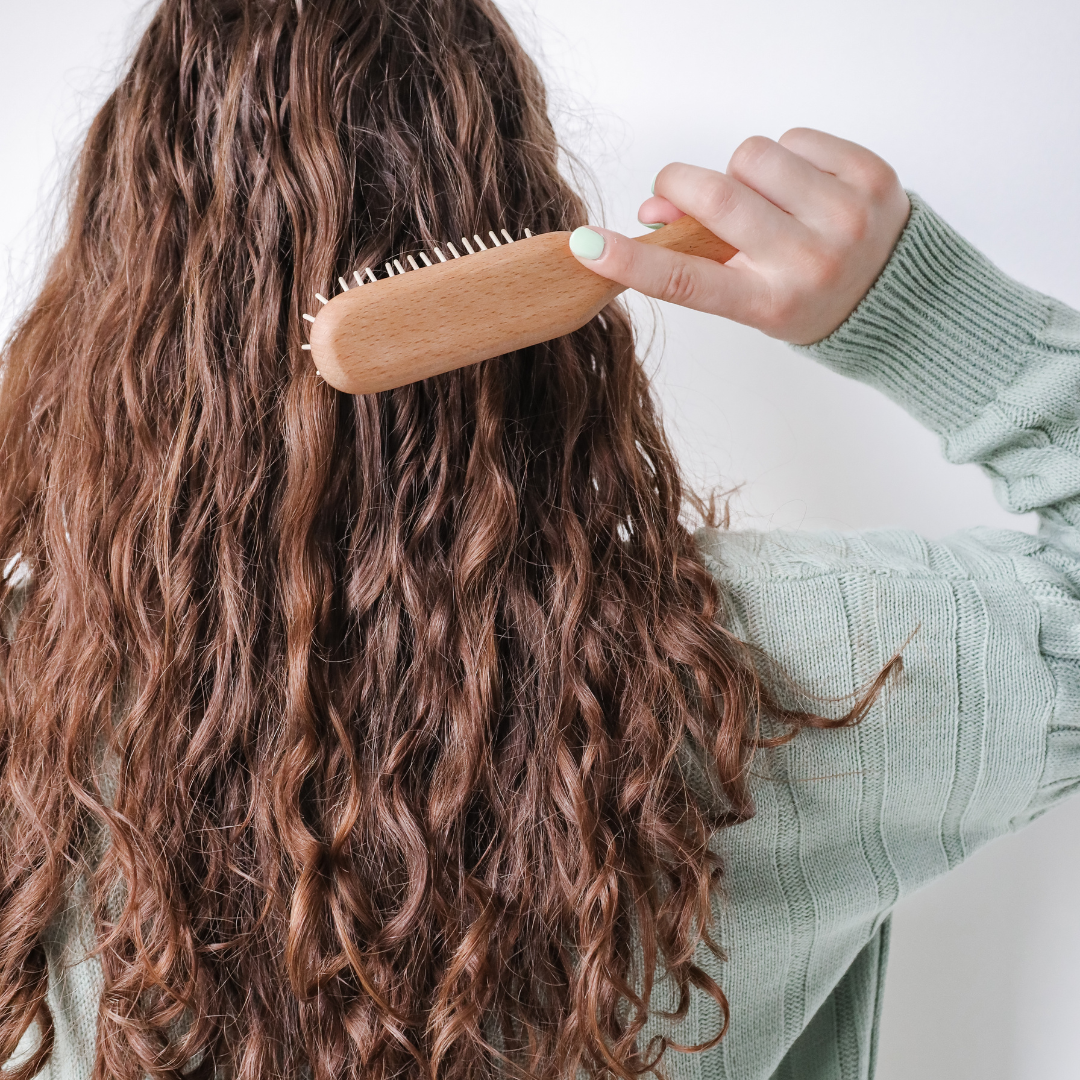 Brush your hair the right way
1. Use a natural brush: Choose a brush with natural bristles, such as a horsehair brush or wooden bristles. Avoid synthetic brushes as they can cause static hair and damage the hair in the long term.

2. Start at the scalp: When brushing your hair, always start at the scalp and work your way up towards the ends. This helps stimulate the scalp and increases blood circulation, which can promote hair growth and health.

3. Be careful: Brush your hair with care to avoid breaking or damaging it. Avoid pulling your hair or using excessive force, especially if it is wet or tangled. Instead, use soft and even movements to detangle your hair.

4. Brush regularly: It is best to brush your hair regularly to keep it free of tangles and to distribute your hair's natural oils evenly. You can brush your hair once or twice a day, depending on your hair type and needs.

5. Avoid over-brushing: Over-brushing can be harmful to hair by making it dry and brittle. Try to avoid brushing your hair too much, especially if it is sensitive or fragile.

6. Use the right technique: If you have long hair, it can be beneficial to use a wide-toothed comb or brush with wide spaces between the bristles to avoid tangling. For shorter hair, a finer toothed comb may be more suitable.

7. Take care of your brush: Be sure to clean and maintain your brush regularly to avoid dirt and product residue build-up. Wash the brush in warm water with a mild soap and let it air dry completely before using it again.

It is also important to remember that the holistic approach seeks to promote balance throughout the body, including diet, exercise and mental health. Having a healthy lifestyle can affect the health of your hair in a positive way.